If you're planning a vacation in Majorca, this is the place where you want to lodge! Located 10 minutes from the capital Palma, there is a luxurious bed and breakfast facility that is made out of three shipping containers.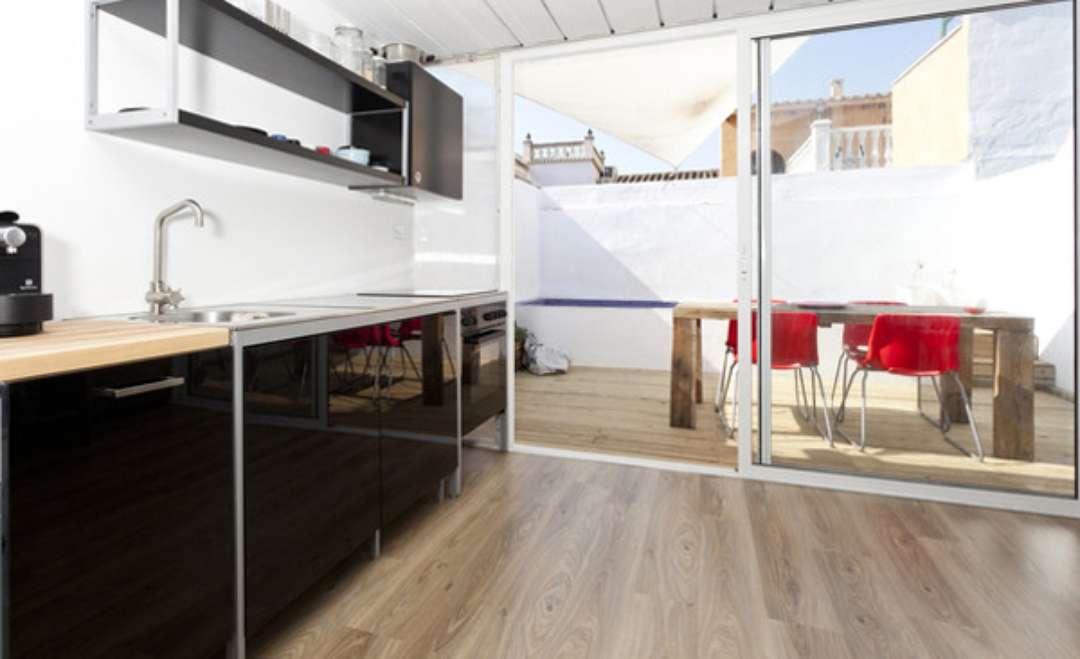 The "Fly House" B&B has basically everything that everybody wants from their holiday accommodation. It has a modern open planned living area with full kitchen,  living room and a rooftop bedroom.  The Fly House is also  equipped with high-speed Internet and cable TV.
This holiday bungalow also has an outdoor deck with a swimming pool and a BBQ dining area. The outdoor facility has also a private Japanese garden and a hammock for relaxation.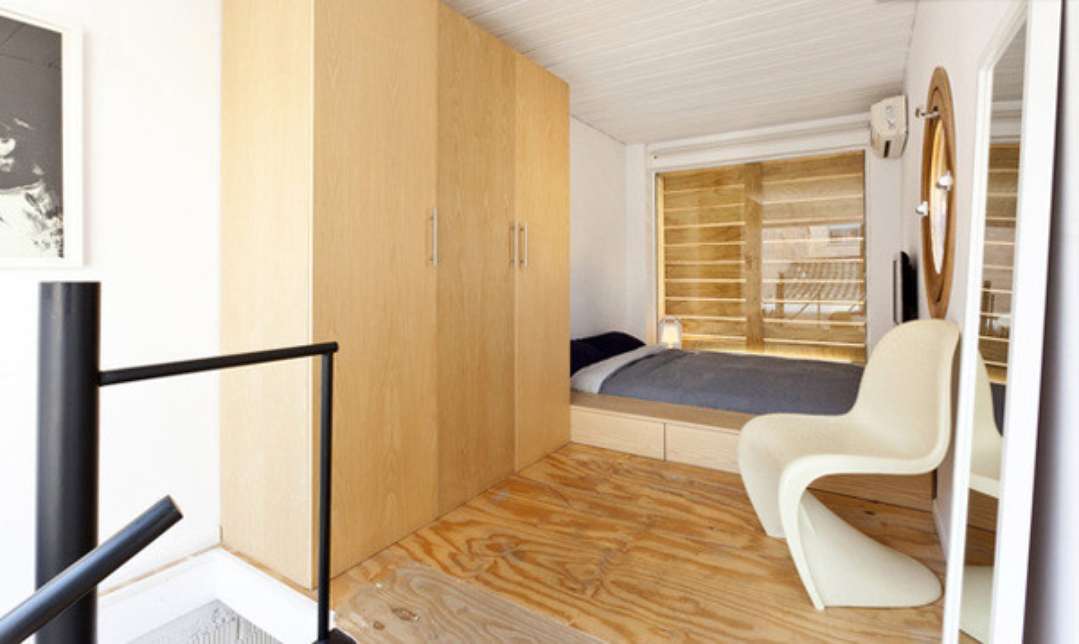 Even though its space is very limited, the room feels really spacious. Its spiral staircase saves a lot of space. Also its shelves and sofa can can be closed and opened with a push of a button for extra space.
This container complex was prefabricated off-site and plunked with the least amount of energy, waste and cost. Thanks to shipping containers, this facility can be easily expanded and transferred to a different location. Its solar panels enable energy efficient and low-cost electricity usage. Floor-to-ceiling windows illuminate the room with natural light. Rainwater is harvested by gutters and reused for outdoor plants.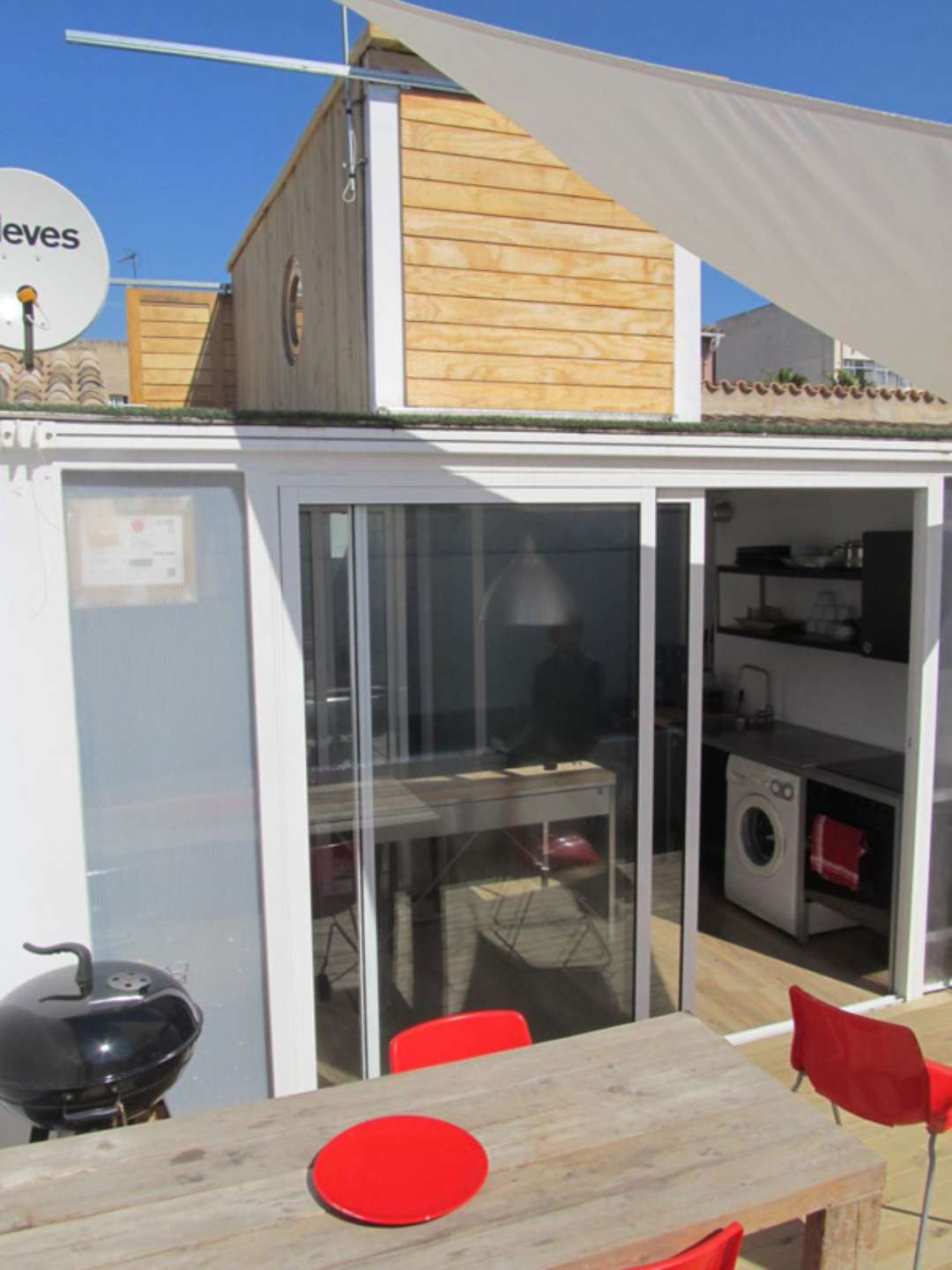 The Fly House designer company Espai Fly would like to see their container housing business expanding from hotels to also cafes, retail outlets and even private homes.
Shipping containers seem to be the superior material for creating affordable real-estate that is both luxurious and affordable. For instance this private bungalow costs only about 110 US dollars a day. You can check the current prices and book from here.
While container architecture is going mainstream, Shanghai Metal Corporation continues in fulfilling shipping container orders from around the globe. If you wish to order this superior material, please send us an inquiry. You may also visit our container house page. Follow us also in these social media platforms.
Tuomas P. // SMC Editor
Sources: Architizer, designboom, Espai Fly
Book on AirBnB
Please use the the social media boxes below to SHARE this article to reach all the friends of sustainable architecture everywhere.