If you ever traveled to the astounding New York City before you most likely went to see the Statue of Liberty from very close. If not face-to-face you might have seen it on TV or stamped on a travel magazine, andvery often Hollywood movies play a scene or two, romantic or not. From far or close everyone could recognize it, the symbol of freedom and democracy in the heart of NYC.
The Statue of Liberty was a special gift from France to the USA as a representation of friendship during the Revolutionary War. It arrived in New York Harbor on June 19, 1885. The statue came in 350 pieces and was assembled once got in America. The Statue of Liberty Represents the Roman goddess of freedom, Libertas, holding a torch in one hand and a tablet with the date of the Declaration of Independence in the other.
Built in France, the statue is made of hundreds of thin copper sheets assembled on a frame of steel support. The thickness of the copper outer layer is only 3/32 of an inch – the thickness of two pennies put together. Despite how thin it is, the copper is strong. The amount of copper in the Statue of Liberty could make 30 million pennies!
The statue's original color was dull brown, reflecting the natural color of its copper plates. However, due to a natural weathering process, oxidation, air and water reacted with the copper plates, turning it slowly to the green color you see today. Although some people thought this process meant it was rotting, the weathering of the copper created a thin layer of copper carbonate, called a patina, which actually protects the copper underneath from further corrosion.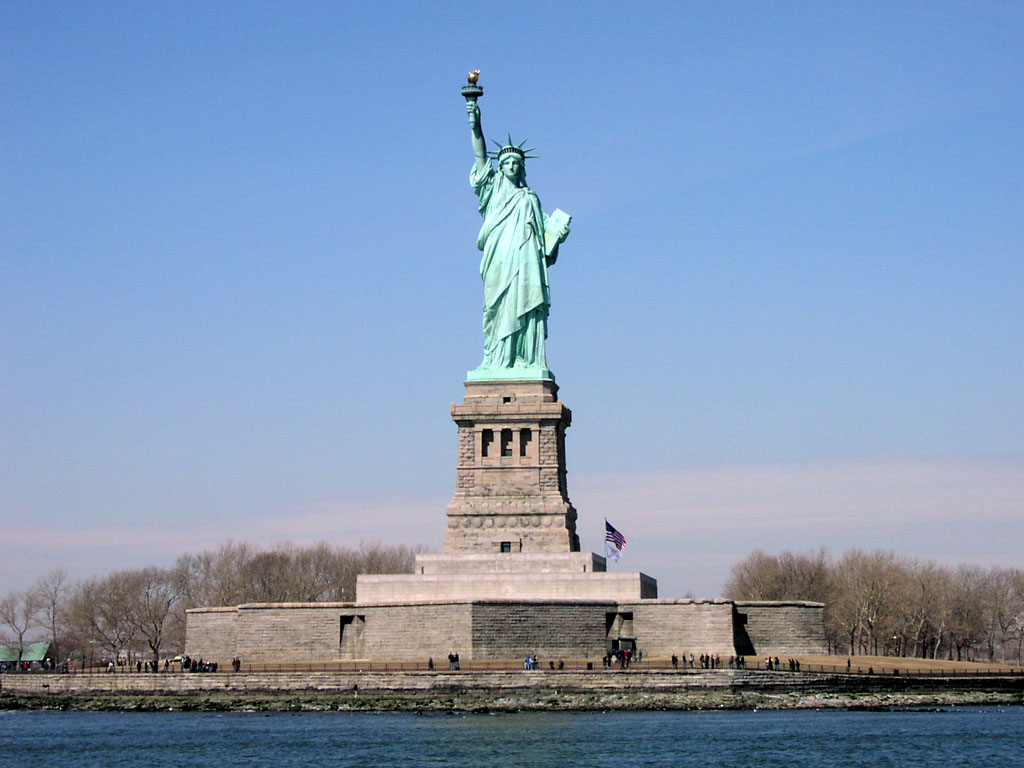 Shanghai Metal Corporation offers copper is varying types including foil, cable, tube, coil, busbar, sheet, plate, in varying fittings and sizes. SMC also produces enameled wires, PTFE wires, low voltage cables, fiberglass copper wires for the security, telecommunications, electrical, commercial, industrial, and automotive industries. To find out more, please visit our Website or send your inquiry here. Our English speaking personnel will be more than pleased to help you. Follow us on  LinkedIn, Twitter, Facebook, Instagram and don't forget to subscribe to our YouTube channel. Or you could try our new mobile app by scanning our QR code.
Source: wonderpolis.org, visualnews.com, nypost.com, controversialdocumentaries.blogspot.com, prweb.com, commons.wikimedia.org
Camilla G.//SMC Editor
Read more articles by this author here.
#BuildingValueAcrossTheGlobe