All the buzz around Apple's newest iPhone6 may not be that of a success. Not even its 10 million iPhone 6 and 6 Plus models sold in three days after the phones went on sale. Rather, it seems like the new 'bendable' iPhone6 is even a hotter hit, going viral on social media as hashtag #BendGate.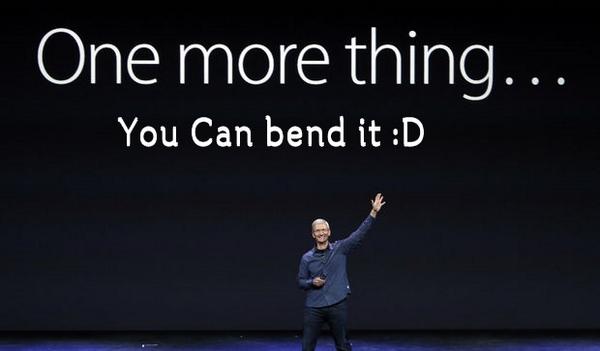 Not only a rumor but proved by a number of pictures published on the world web, the new iPhone6 and iPhone6 Plus easily bend when carried in owners' pockets for long periods of time. Others claimed the flexibility of the new phone while having more active lifestyle and dancing.
The question whether this affects all the devices or if it is limited to a small number of phones is still unclear, and Apple has not yet pronounced. Last year there were similar cases involving iPhone 5, the Samsung Galaxy S4, the HTC EVO, and many others, but this is actually the first time the bending issue has become an "epidemic".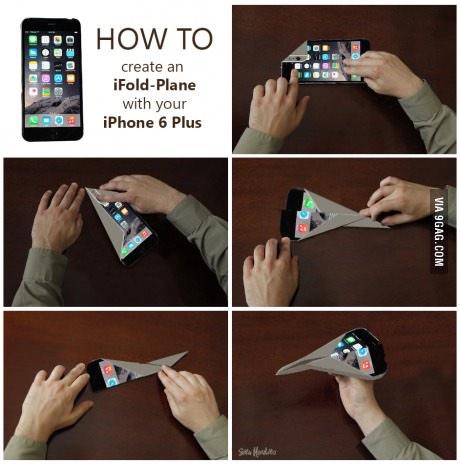 Ironically, the reports claiming the issue came out the same day that smartphone warranty provider SquareTrade called the iPhone 6 and iPhone 6 Plus the "most durable smartphones ever". Significantly larger and thinner than the traditional iPhone, the iPhone6 and iPhone6 Plus are encased by aluminum enclosure, which is a naturally flexible material.
CNNMoney received a test model and several staffers tried and failed to change its shape using brute force. What this will mean for the future of iPhones? Well, earlier this year the US Patent and Trademark Office (USPTO) recently published Apple's patent application which describes a new technology to be integrated with bendable displays. It talks about a new method on how to use tiny metal components in a way that prevents them from breaking when the display is bent. It might be it?
For now, what remains for iPhone6 owners is to remove their iPhones from their pockets before sitting, placing them in a less tight pocket, or choose for a more resistant case that could protect the device from bending and flexing. And if you still think of acquiring an iPhone6 or iPhone6 Plus, it is available in the US, Australia, Canada, France, Germany, Hong Kong, Japan, Puerto Rico, Singapore, and the UK and it will go on sale in 20 more countries on September 26th and others by the end of the year.
Shanghai Metal Corporation is a world leader in producing and supplying the best quality in aluminum that could prevent devices such as the iPhone6 and iPhone6 to easily bend. To find out more, please visit our Website or send your inquiry here. Our English speaking personnel will be more than pleased to help you. Follow us on  LinkedIn, Twitter, Facebook, Instagram and don't forget to subscribe to our YouTube channel. Or you could try our new mobile app by scanning our QR code.
Story credit: Dominick F.//SMC Sales Specialist
Source and photo credit: foxnews.com, money.cnn.com, macrumors.com, newser.com, gadgetlove.com
Camilla G.//SMC Editor
Read more articles by this author here.
#BuildingValueAcrossTheGlobe